Assorted Painted Play Shells Bag of 25
View Cart
"Crabb Family Play Shells" was successfully added to your cart.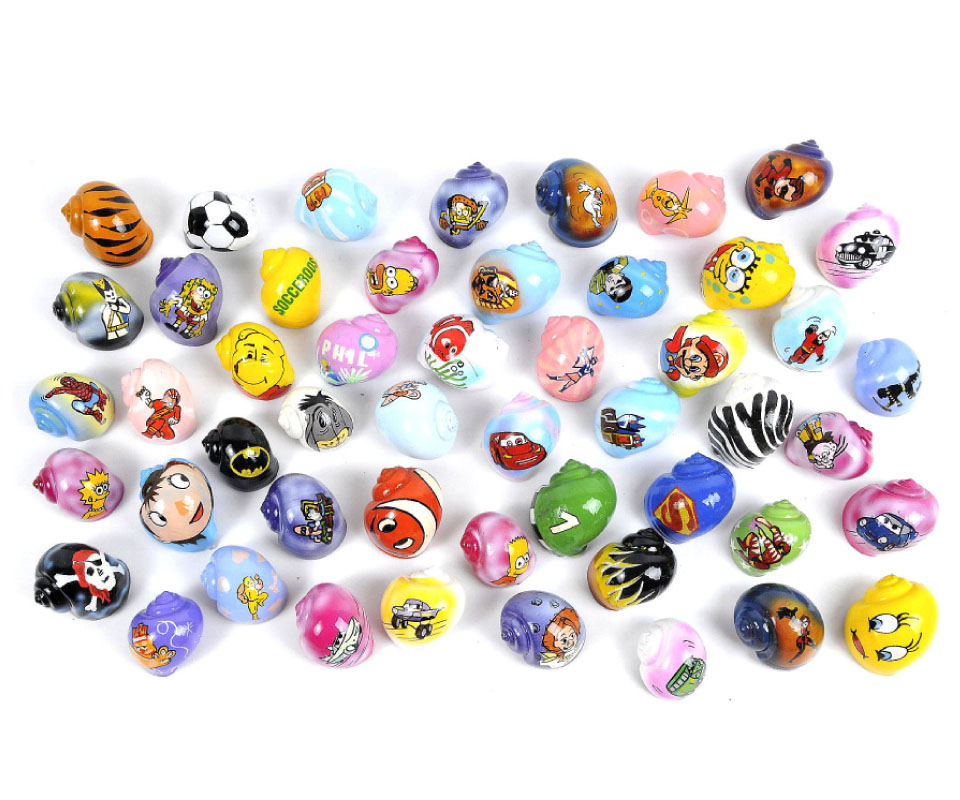 Painted shells in an assortment of designs.  High gloss finish and individually hand painted.
NEW DESIGNS ARRIVING ALL THE TIME!  Peppa Pig, Superman, Batman, Spiderman, Cars, Sponge Bob, Nemo, Elmo, Ben 10 Simpsons, Angry Birds, Tinker Bell, Dora The Explorer and lots more.